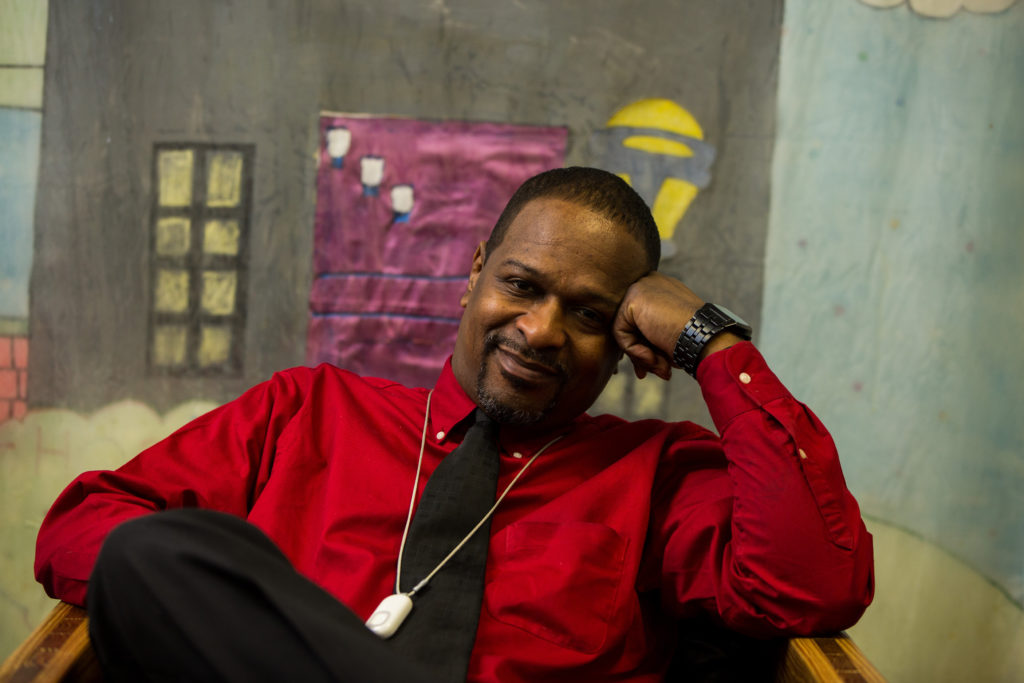 Horizon House provides a broad spectrum of safe and secure residential options for men and women so they may focus more fully on treatment and recovery. Our residential treatment is evidence-based and is centered on integrated, interdisciplinary care. On-site multidisciplinary teams of psychiatrists, mental health, substance abuse, and employment specialists work collaboratively and offer highly individualized services and treatments to increase each individual's skills and abilities.
All-Inclusive Residence (AIR)
Horizon House offers an all-inclusive residence (AIR) for adults with serious and persistent mental illness who are not able to live in a conventional community residential program. Individuals living in the residence receive 24-hour residential services; medication management assistance/education; assistance with personal care/daily living skills, as needed; money management assistance; symptom management and education; assistance with developing and maintaining a social network. All supports and services help prepare individuals for a successful transition to independent living in the community of their choice.
Locations: PA: Montgomery County
Additional Information: Montgomery County Behavioral Health Department, phone: 610-278-3642
Crisis Residential Centers
Horizon House offers Crisis Residential Centers to address the needs of adults experiencing a mental health crisis emergency. Our crisis centers are a viable alternative to hospitalization. Our centers in Lehigh and Northampton Counties (Robbins Bower) and Montgomery County (Montco Crisis Res) offer short-term, 24-hour residential services and immediate intervention to reduce the intensity of the emergency and reduce associated symptoms so that individuals can return home and resume their daily lives.
CLICK HERE TO ACCESS A REFERRAL FORM FOR ROBBINS BOWER (LEHIGH AND NORTHAMPTON COUNTIES ONLY).
Locations: PA: Lehigh, Northampton and Montgomery Counties
Additional Information: Lehigh/Northampton Counties: Call Robbins Bower, phone: 610-791-7878; Montgomery County call Montco Crisis Res, phone: 267-387-6399.
Drug and Alcohol (Substance Use Disorder) Residential Rehabilitation
Drug and alcohol abuse and addiction (substance use disorder) residential rehabilitation are available in non-hospital, residential rehabilitation settings. The residential treatment model is a therapeutic community with planned lengths of stay between 6 and 12 months. At Horizon House we focus on an individual's re-socialization and engage the entire community—other residents, staff, and social context—as components of treatment. Addiction treatment focuses on developing personal accountability, responsibility, and living a socially productive life. Treatment is highly structured and may be confrontational at times. Activities are tailored for individuals to examine their damaging beliefs, self-concept, and destructive patterns of behavior, so they may adopt positive, constructive and harmonious ways to treat themselves and others.
Residential Rehabilitation
Residential rehabilitation services are provided (Susquehanna Park I) to support adult men maintain recovery and abstain from using drugs or alcohol. Services are all encompassing and include helping individuals establish a stable lifestyle with positive recovery habits, initiate and sustain relationships with others, set achievable educational or vocational goals for economic independence, and secure housing upon discharge. Admission to this program is through any of the following referral sources: street outreach programs, shelter systems, Safe Haven, Girard Medical Center's Behavioral Access Center.
Location: PA: Philadelphia County
Additional Information: Call  Community Behavioral Health (CBH), phone: 1-888-545-2600;  Horizon House also provides residential drug and alcohol treatment services at Susquehanna Park, phone: 215-765-8051, ext. 149
Transition Services
Individuals at times may need extra support to maintain recovery when transitioning from residential treatment to independent living. To support individuals with this need, Horizon House offers Transition Services at Susquehanna Park II for adult male graduates of Philadelphia County Behavioral Health/Department of Behavioral Health funded programs. "Reset" a refresher service includes counseling with a drug and alcohol specialist, skill building with a certified peer specialist, and help to obtain permanent housing. At Susquehanna II, step-down services are also available for adult males who need to continue addressing identified recovery goals.
Location: PA: Philadelphia County
Additional Information: Call Susquehanna Park Residential Treatment Service, phone: 215-765-8051, ext. 149
Residential Treatment Facilities – Adults (RTF-A) – Young Adults Program
Horizon House offers residential treatment facilities (RTF) to young adults in need of treatment and crisis management services. An RTF is a viable alternative to inpatient hospitalization. Our RTF-A provides a safe and secure environment 24/7. Treatment and crisis management services offered are designed to meet each individual's needs using a multidisciplinary approach in which the root cause of challenging behaviors are identified, an individualized plan is developed to decrease behaviors, and tools to control behaviors in the community and other social settings are provided.
Location: PA: Philadelphia County
Additional Information:  Call Community Behavioral Health (CBH), phone: 1-888-545-2600