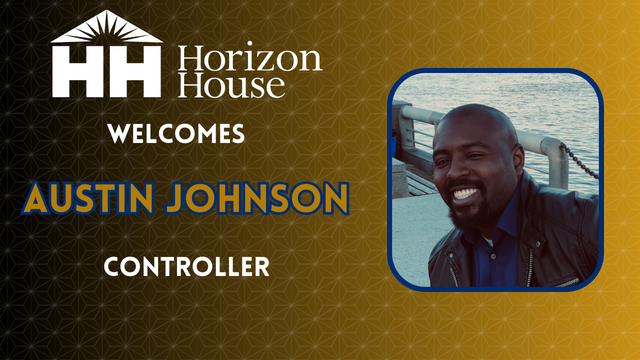 We are pleased to announce the appointment of Austin Johnson as Horizon House's new Controller.
Austin comes to us after successful Controller tenures at Fortress Power, LLC and Philadelphia Macaroni Company. A lifelong Philadelphia native, Austin began his accounting in the Marine Corps, where he led the office team of Marines his junior in auditing, compliance, and developing training courses centered on improving efficiency and mitigating errors.
Not long after his military career, Austin transitioned into the civil sector, including a stint at non-profit Community Behavioral Health (CBH), a local Horizon House partner. He credits his experience at CBH for sparking his interest in serving in a non-profit organization and leading him to this current role at Horizon House.
Austin is a graduate of Southern New Hampshire University and resides at home with his wife and 12-year-old daughter.
Please join us in welcoming Austin to Horizon House!