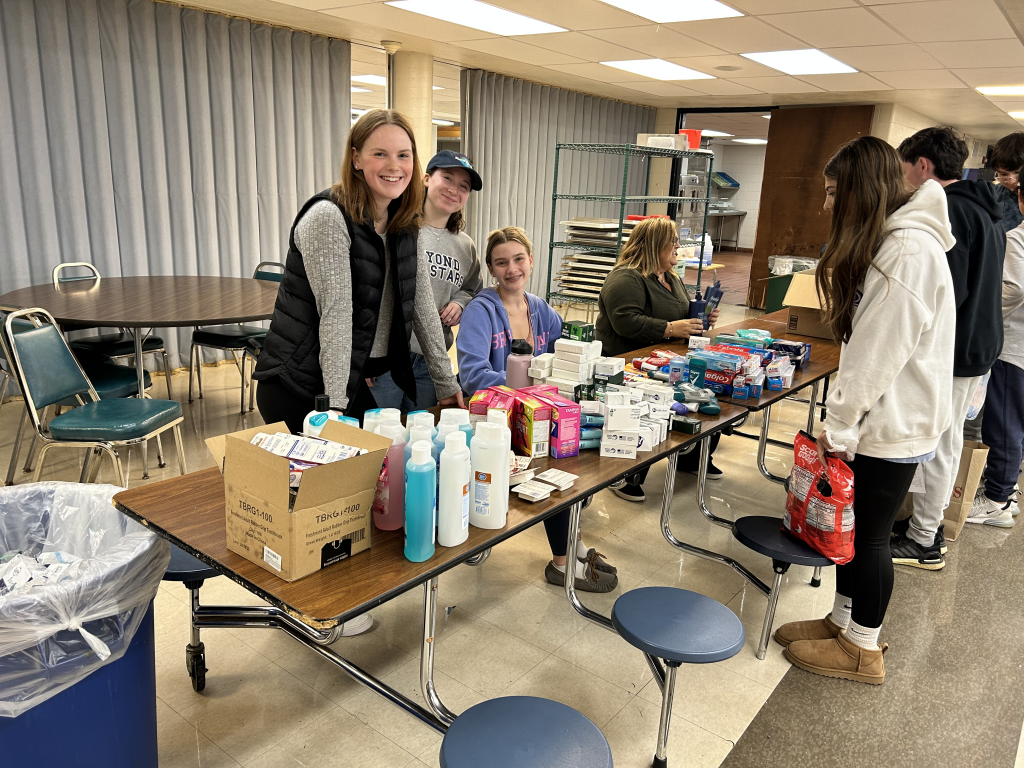 Last week, Council Rock School North High School SHARE Club members arranged bags of personal hygiene supplies that were then donated to Horizon House and our participants.
The students and parents in attendance learned about who Horizon House serves, what services are provided and how they can help members of the community in need. Items donated included toothpaste, toothbrushes, deodorant, shampoo, laundry pods and women's personal care supplies.
Thank you, students, for a great donation!