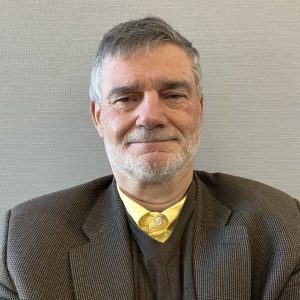 Horizon House is pleased to announce the appointment of Dr. Ralph Aquila as the agency's new Medical Director.
Dr. Aquila previously served as the Medical Director at Fountain House, a renowned non-profit organization based in New York City that fights to improve the health of and increase opportunity for those living with mental illness.
He brings to Horizon House incredible scopes of academic and professional experience in mental health that have touched countries across the globe over the last five decades.
Residencies, board appointments, journal publications, leadership roles, presentations and even informative television appearances are just some of the many notable accolades of Dr. Aquila's impressive career.
Dr. Aquila's wide breadth of knowledge and experience will bring a new, unique perspective to our ultimate goal – helping our participants across the Philadelphia region and their families live the most fulfilling lives possible.
"I am honored to be part of one of the oldest and most prestigious behavioral health programs in Pennsylvania," Dr. Aquila said. "I know I will learn and grow with the participants and staff here at Horizon House."
"We are happy that Dr. Aquila has come to Horizon House," said Jerry Skillings, Horizon House's Chief Services Officer for Behavioral Health and Homeless Services.
"In his role at Fountain House in New York City, Dr. Aquila provides comprehensive clinical services to the organization's members in a large market. It's a natural extension that he is here to work with us!"
Dr. Aquila has filled the Medical Director role left by Dr. Larry Real, who passed away in March 2021 after a brave battle with cancer.