If you pass through the Strawberry Mansion section of North Philadelphia, you may notice two beautiful and vibrant new murals in the neighborhood.
Not only are they beautiful and vibrant, but they are also inspired by the experiences and hopes of participants at Horizon House's Susquehanna Park location.
A formal dedication for the news murals was hosted on Thursday, Nov. 10 by Horizon House and the Mural Arts Program of Philadelphia. Horizon House personnel and participants were joined at the ceremony by Philadelphia City Council President Darrell Clarke, Pennsylvania State Representative Donna Bullock, mural artist James Byrne and leaders from the Mural Arts Program.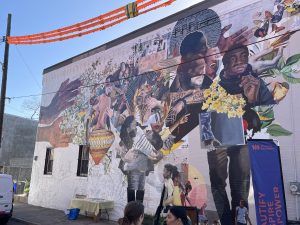 The first mural is entitled "Peace is Gold, and the Song I Want to Hear." It features faces hailing from the local Strawberry Mansion community coming together to assist each other communally in recovery.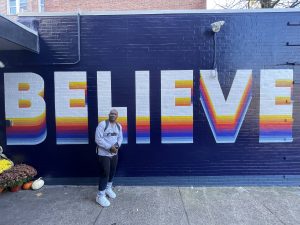 The second mural is called "Believe" and represents spirits of growth, resiliency and transformation in recovery.
Both murals are inspired by the experiences of Susquehanna Park participants in recovery and their hopes of continued community support in their recovery and the recovery of others in the future.
These murals were supported by a generous grant from the City of Philadelphia's Department of Behavioral Health and Intellectual disAbility Services.
Take a look below at some of the videos from the ceremony. The full ceremony can be found on the Horizon House Facebook page.
Jane Golden from the Mural Arts Program
Philadelphia City Council President Darrell Clarke
PA State Representative Donna Bullock
Horizon House Participant Stanley Hall