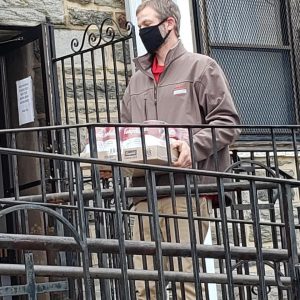 A huge thank you is in order for our longtime partner Ricoh USA, which recently donated non-perishable food items to Horizon House locations throughout the region as part of the #RicohFeeds campaign.
The goal of the #RicohFeeds program is to take action and fight hunger by helping neighbors and communities facing food insecurities. Ricoh employees volunteer and deliver the collected food to communities in need.
We are so lucky to have an amazing and supportive partner like Ricoh helping to make a difference in our communities!