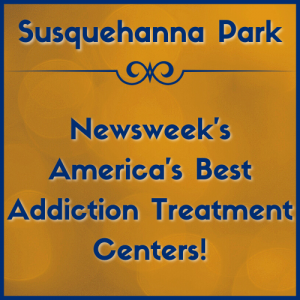 We are absolutely thrilled to share the following achievement with you all.
Susquehanna Park, a Behavioral Health Services location in North Philadelphia, has been named to Newsweek's America's Best Addiction Centers for 2022 in Pennsylvania.
You can check out the list by clicking this link. The list will also be published in the coming week's edition of Newsweek magazine.
This is a wonderful public acknowledgment of the incredible staff at Susquehanna Park, led by Dr. Julia Monaco, PhD, MSPH, MS.
For those unaware, Susquehanna Park is a licensed drug and alcohol rehabilitation location that assists the city's homeless population through a year-long program of support. After participants complete the program, they are linked to independent housing and other resources that promote stability.
"We are very pleased to be honored by Newsweek as one of the top addiction treatment centers in Pennsylvania this year," said Horizon House President and CEO Jeff Wilush. "The staff at Susquehanna Park, and across all of Horizon House have done an amazing job during one of the most challenging times in history during the COVID-19 pandemic. They continue to support the individuals we serve, allowing them to not only survive during this time, but continue to thrive while overcoming their challenges. We look forward to continuing to demonstrate that this honor is well deserved as we continue our mission of supporting all we serve across the greater Philadelphia region."
"We are thrilled that our incredibly talented staff and our hard-working participants from Susquehanna Park are being acknowledged with this honor," said Jerry Skillings, Horizon House's Chief Services Officer of Behavioral Health and Homeless Services. "Susquehanna Park is an innovative drug rehabilitation program that Philadelphia created to take men who were homeless and addicted from the street and admit them directly into rehab or detox without any barriers. Once they completed treatment, the city set aside housing vouchers so the men could find their own apartments and begin a drug-free life. Thanks to Philadelphia, Susquehanna Park has been successful in treating homeless men with their addiction and, starting with a home, supporting them with their life goals."
On behalf of all of us here at Horizon House, congratulations Susquehanna Park Team! You deserve it!