"People are happy to see us. Kids' eyes light up. I like everything about it," says Chris, who marches as a Mummer with his friends and relatives in the Goodtimers Brigade. Chris and the Goodtimers entertain crowds at parades and festivals throughout the year.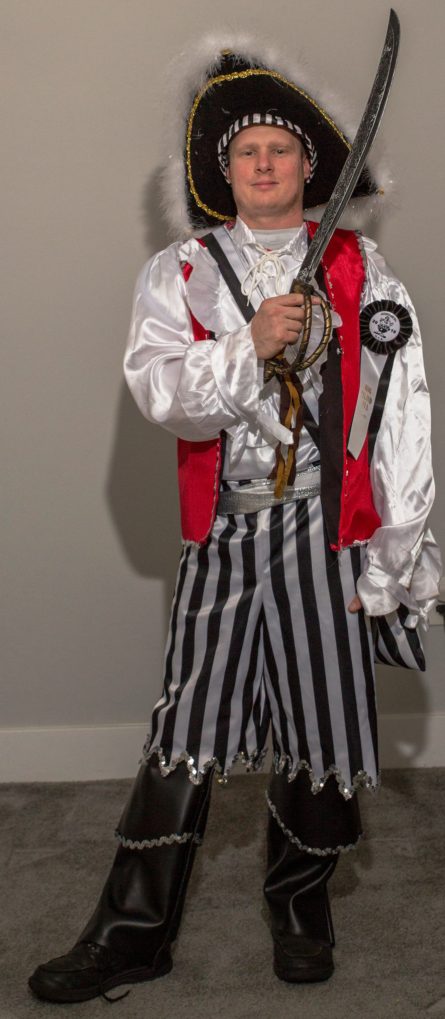 Chris is a happy man and pleased he can make others happy, but that wasn't always the case in his life. Chris suffered through many difficult years alternating between living with his mother and unwanted stints at a psychiatric hospital and a group home that used restraints and security cameras in most rooms. "I didn't feel like I was getting the care I needed," recalls Chris.
"The doctors didn't give me the right medicine and didn't listen to me much."
Chris was referred to Horizon House for intellectual disability and behavioral health needs in his mid-20s. During his first two years with Horizon House, he lived in a home with two other residents where staff helped him stabilize behaviors and attain skills needed to live independently. Chris describes the change Horizon House has made for him: "Doctors with Horizon House listen to me and respect my input. I'm on the right medication. That keeps my moods more steady. I feel better and can keep a steady job. I get along better with my mom, too."
"Through it all, my biggest goal was to live on my own," Chris says. With support from Horizon House Developmental Services, he has now lived in his own apartment for more than two years, also works at a restaurant, manages his medications and medical appointments, and interacts with his care team. "Our job is to support each person the best we can so they can direct how their life is supposed to be," says Renee McNeill, director of Residential Services for Horizon House Developmental Services. "That's what we do: help people with disabilities thrive and enjoy their everyday lives."
Chris, now 31, says "It's good to be part of Goodtimers, having fun." Strutting with the Mummers is a highlight in the full life he leads today.